One thing about me that you must know is that I always want to smell good! Doesn't matter if I am heading to work, to the club or to bed. I always need to be smelling good.
Earlier this year, I discover Atelier Cologne & instantly fell in love.
Atelier Cologne was born out of the encounter & love of Christophe Cervasel & Sylvie Ganter, the creators & founders of the luxury brand. "Perfume has been our passion & our profession."
Back in 2006, they had a dream to create colognes that are to be worn as Pure Perfumes & so the Colognes Absolues was born.
Each of the Colognes Absolues tells the story treasured emotions & powerful memories. Starting off with a powerful image & memory, every Colognes Absolues is a moment in a bottle...
There are currently 6 Colognes Absolues collections:
Each with it's own story, emotion & memory...
So my personal favourite. The Oud Saphir comes from the Haute Couture collection. A fresh citrus & woody cologne, that has been highlighted by notes of soft leather.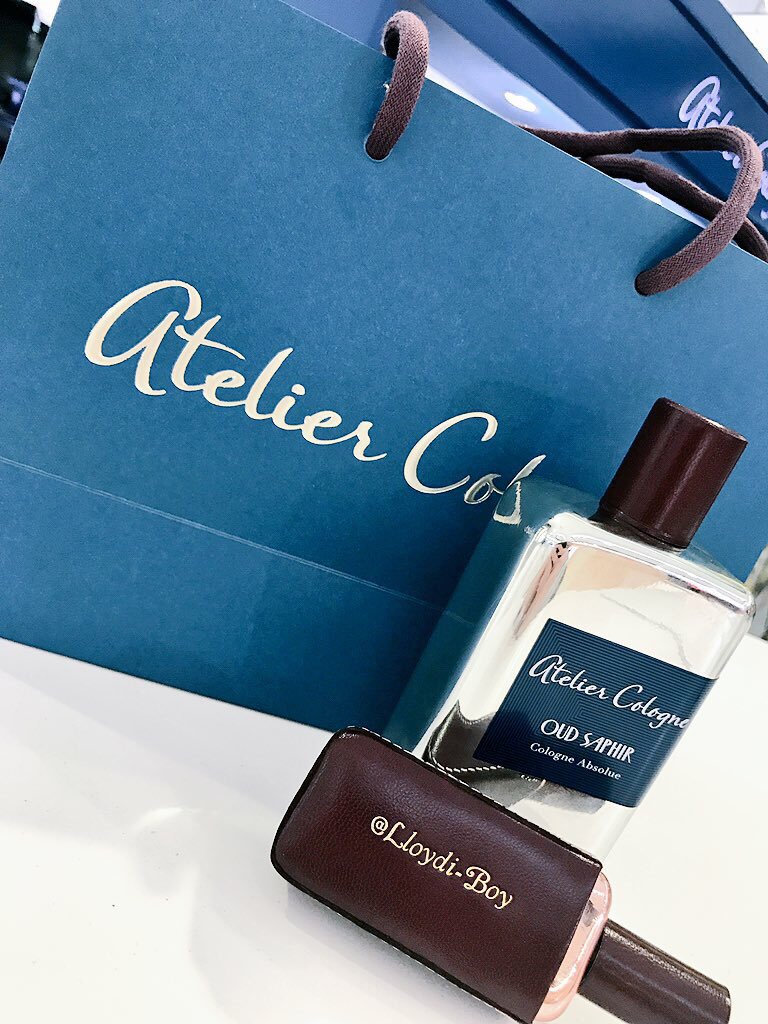 "Her decision was irreversible. She would not continue living a life by others' rules. To see his deep sapphire blue eyes & feel the calm of his voice again were the only things that mattered now. With him she finally felt ready to write her own history."
As with any fragrance there are 3 different notes that will come through.
Top notes - Bergamot from Calabria, Ambrette from India & Pink Pepper from China.
Heart notes - Violet Leaves from Grasse, Jasmine from Egypt & Suede Leather.
Base notes - Dark Oud, Birch wood from China & Vanilla from Madagascar.
What is available at all the Atelier Cologne counters is a bespoke engraving experience. It is here that you will be able to have your 30ml travel spray refilled & having it's very own leather case engraved with your name or initials.
Santa is smelling amazing today guys! Thanks to Bacher & Co, 1 lucky person will win an Atelier Cologne Experience at the Atelier Cologne Counter in Edgars in Sandton City, Hyde Park Corner, Eastgate or the V&A Waterfront. You will get to personalise your very own leather pouch having it engraved & taking home with you, your choice of a 30ml Atelier Cologne fragrance.
3. Tag 2 friends that you think are always all about smelling good.
NB. Remember, you have to include the #12DoCwithLloyd otherwise your entry is not valid & can not be counted.